For all results, go to our app
Our 7v7 leagues are played on the best fields that Arizona has to offer.
8-week season. From $7.50 per player per week. Excellent fields, great refs and a stellar organization.
Eager to play? Hone your skills and build your team. We'll take care of the rest!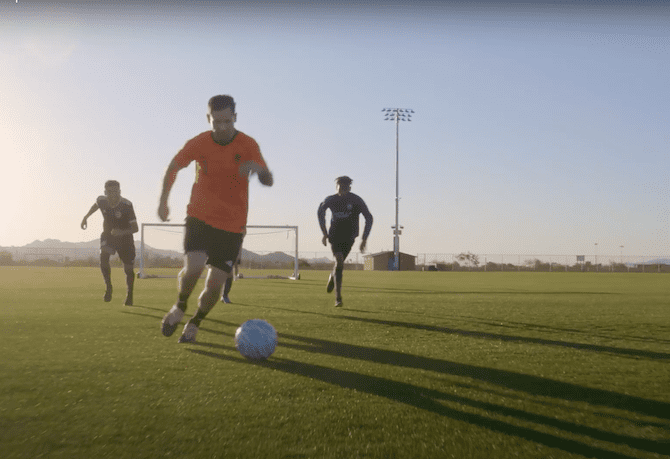 Arizona Adult Soccer Leagues
Men's, Women's, and Coed Leagues
Whatever your skill level, we have the right league for you.
Sign up a team or if you're looking to join a team – that's no problem, we will help you find one.
We have teams in multiple divisions with playoffs, promotion, and relegation.
The 7v7 soccer format has several benefits. The Footy field dimensions gives players the opportunity to get more involved in the game but also provides enough space so players don't feel crowed on the field.
The idea behind Footy is to create a highly competitive soccer league which is exceptionally easy to join. Footy is all about the fun, passion and grit that transforms a regular Soccer league into a Footy League!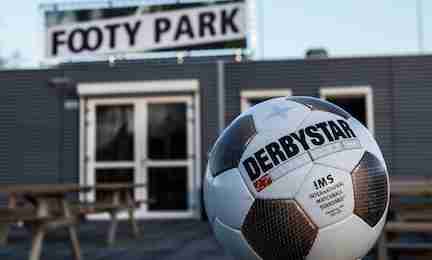 What does it cost to join?
The cost to play with Footy is approximately $7.50 per player each week. Seasons are typically 6 to 8 weeks long. You sign up a team or as a free agent. More information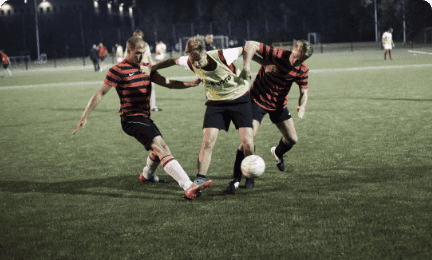 What are the rules?
Safety is the number one priority in our leagues. Everyone has work the next day. More than muscle pain or a sore toenail shouldn't occur...

More information
What is Footy?
Footy is a fast growing small sided football league. Form a team or join a team, and you will have a game to look forward to every week!

More information
Happening on and around the field