What To bring to your First Footy Match
Making sure that you are prepared is a very important step in ensuring that you have a positive experience playing in an adult soccer league like Footy. Here are some things to consider and what to bring with you to your first match.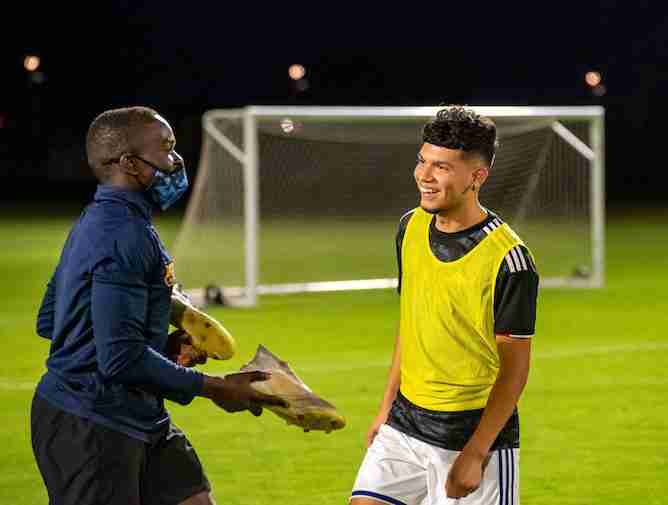 Bring your cleats every match!
Things to do ahead of the day of your game
It is important to make sure you purchase the proper equipment items. At minimum, you will be a good pair of socks, a pair of shin guards, and some cleats. Before purchasing your footwear, ask your teammates or captain what type you should buy. Some facilities, especially indoor, have requirements. Also, some cleats work better on certain types of fields. Purchasing a ball is also a good investment since that gives you the chance to practice outside of games. After you purchase your equipment, make sure to wear it and kick practice a little so that you get comfortable with your shin guards and break in your cleats. It's especially important that you feel comfortable so that it's not a distraction when you're playing in a game.
Another purchase to consider is a good water bottle. You will want something that is durable and if you are playing in an area like Tucson (where Footy is located), then you might want to consider something that will help keep your water cool longer.
Things to do on the day of your game
Now that it is game day, it will be important to think about what type of food and drink you're putting into your body. It is important to make sure you hydrate throughout the day. Eating healthy foods will also help you to feel at your best when it's time to play.
In addition to nutrition, make sure to have a bag with all of your gear packed if you have to work or do other things before that game. Don't wait to find all of your items before you head out to the game. This will help alleviate any stress. Also, don't forget your water bottle and pack a small healthy snack just in case you need it while you're at the game.
Taking these steps will help you have a positive experience playing soccer. This is not a comprehensive list so make sure to ask any teammates for advice as well. Another resource is to contact the league staff. The Footy staff is always happy to help offer advice and answer any questions that you may have.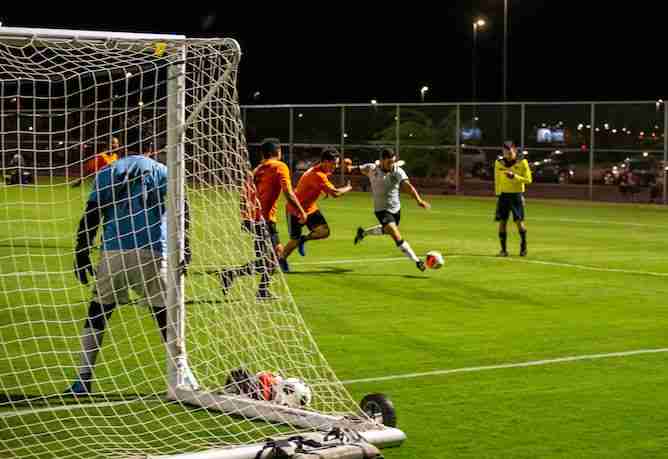 Footy's main objective is for everyone to have a good time. If your experience is not going as you would have hoped, reach out to the Footy staff so that they can help come up with a solution. While we are confident that you will have a good time, sometimes problems occur and the Footy staff is happy to assist when problems arise.
Want to know
the possibilities?
Happening on and around the field