Full Time Full Stack Developer
Help Build Technology that motivates
BOOST A NEW SOCCER EXPERIENCE
Footy is looking for a Full Stack Developer that make our soccer players' experience easier, and more fun! With over 500 teams playing in one of our leagues and even more playing at one of our venues, Footy provides soccer to those who want to play when and where they want. Our goal is to get men and women to come out & play by removing as many obstacles and technology plays an important role in this. Are you game?
Software that Boosts TEAM SPIRIT
Our software platform provides the user the opportunity to join a team, to see upcoming games, results and standings, or allows him / her to book a field and share the booking within a few clicks.
Hence we are looking for a competent and loyal Full Stack Developer who keeps track of new technologies and who assesses the reliability of our IT infrastructure while developing our software to further improve the user experience.
We are looking for someone with the following skillset:
Strong ability in JavaScript, Vuejs, React, GraphQL and Hasura

Understanding or willingness to learn JSON serialization
Good understanding of relational SQL databases, ability to create schemas and relations
Strong ability creating APIs and integrating apps with APIs such as Firebase, Auth0, Zendesk, AWS Lambda or Serverless is a plus;
Medium DevOps experience and willingness to learn the rest: general CI/CD, Docker, Gitlab, Netlify;
Experience in troubleshooting issues related to AWS, EC2, Linux (Ubuntu), and Docker.
You will start working in a small team of one more developer and the owner while we gradually grow. Also you will communicate with internal and external users of the system regarding bugs and to discuss new features.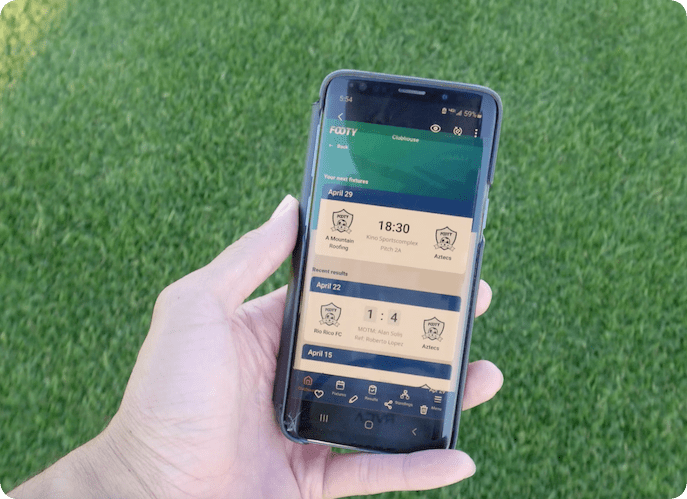 The salary is between €3,300.00 – €4,700.00 per month plus holiday allowance;

20 holidays per year;

t

he job is hybrid, ideally working partially in the office, at Footy Park, or from a flexible work place.

you will be working in a positive and sporty environment, that boosts inspiration & enthusiasm.
This job is perfect for a developer who has some years of experience, and wants to grow with the company by continuing learning while working on enhancing the user experience while number of users increase.
Does this job peak your interest, then don't hesitate to send us your motivation letter and CV. If you have questions, just give us a call or send an email to mart@playfooty.com.
Register as an
individual or with
a team