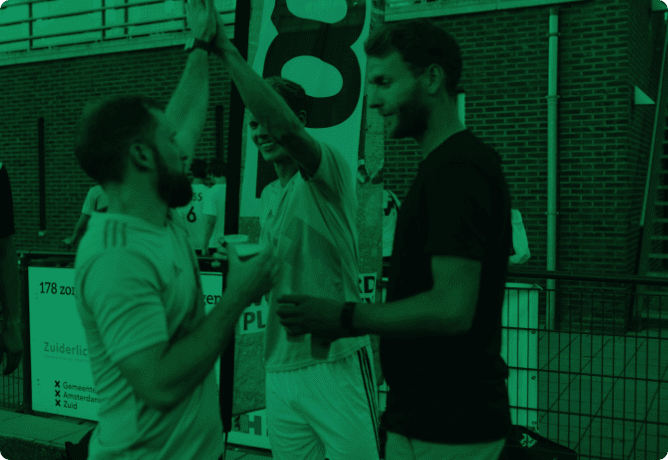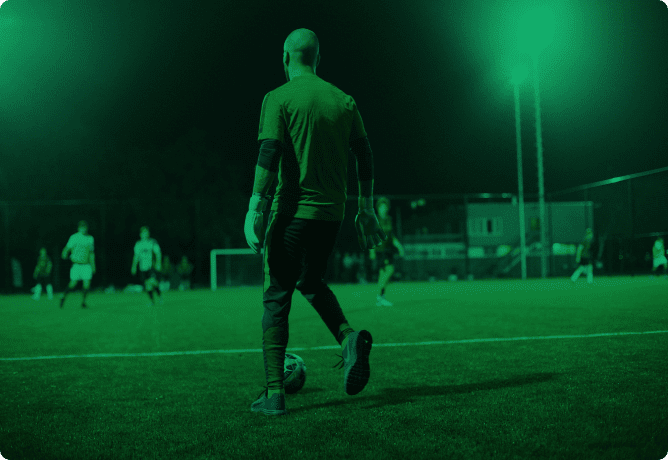 Student Football Amstelveen
playing footy boosts team spirit
What is better than playing a match every Thursday evening, before the rest of the evening pans out? Thanks to Footy you now have the chance to do your best Messi impression and treat your opponents to a nutmeg… no that's not a beer.
The competition for students is a great manner to boost team spirit in an informal setting and to get to know each other better. Discover now what student football can mean for you and your friends.
For a near real soccer experience, besides the downside of traditional soccer of having to share a ball with 22 players, 7v7 football is as good as it gets. There is space for long passes, and no offside. So "Run forest, run!"
Always Referee
Artificial Grass
2 x 25 minute games
Free drink for Man of the Match
BBQ
Prizes (Cups)
Parking
Icon map-clothing-store
1. Step one
Find a team with whom you want to play. Get them excited, like you are, about the concept.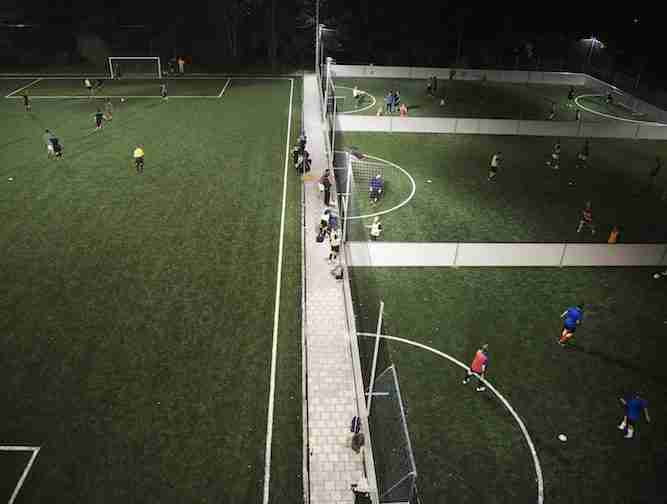 2. Step two
Now you choose location, team size, and type of league, among the available leagues on this website.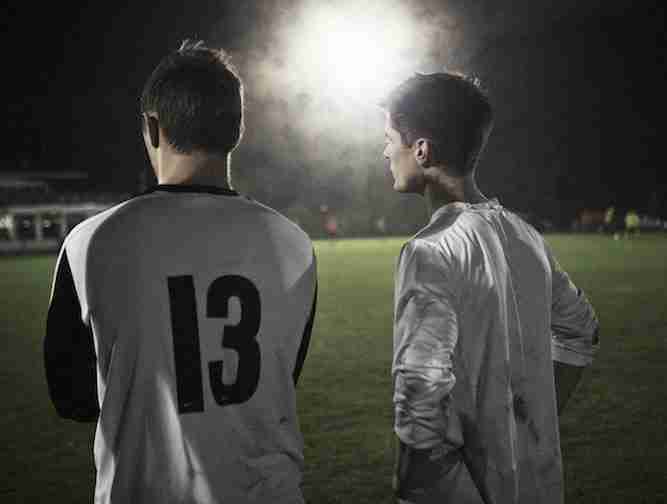 3. Step three
If your team is committed physically & financially the captain may enter the team through the website.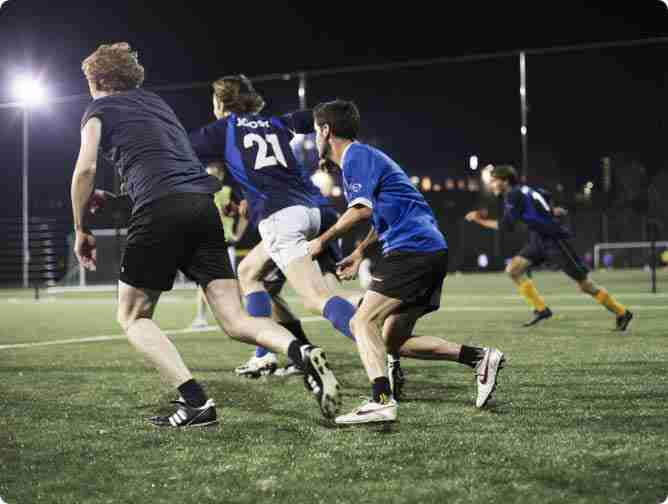 4. Step four
Our organizers will provide you access to the Footy app where you find your fixtures, so you are set to play!