Footy Has Arranged For The Best Location In Town!
Do you want to play soccer in pursuit of victory in a fun yet competitive environment? With Footy at Tempe Sports Park you can play ball!
Men's League
Join the weekly league with your friends and co-workers. Play a game of soccer and have fun, is what Footy is all about!
Come and play 7versus 7 soccer on the best fields that the Phoenix metro area has to offer. These fields are brand new. The new complex officially opened its doors in January 2022. Join now for a first class soccer sensation.
Footy is open for both teams and individuals to sign up. Are you ready to show off your soccer skills? Check out our upcoming leagues!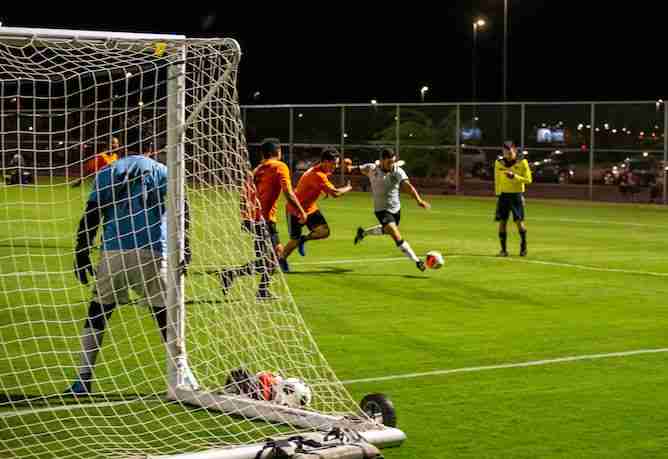 Don't hesitate to contact us
Register as an
individual or with
a team